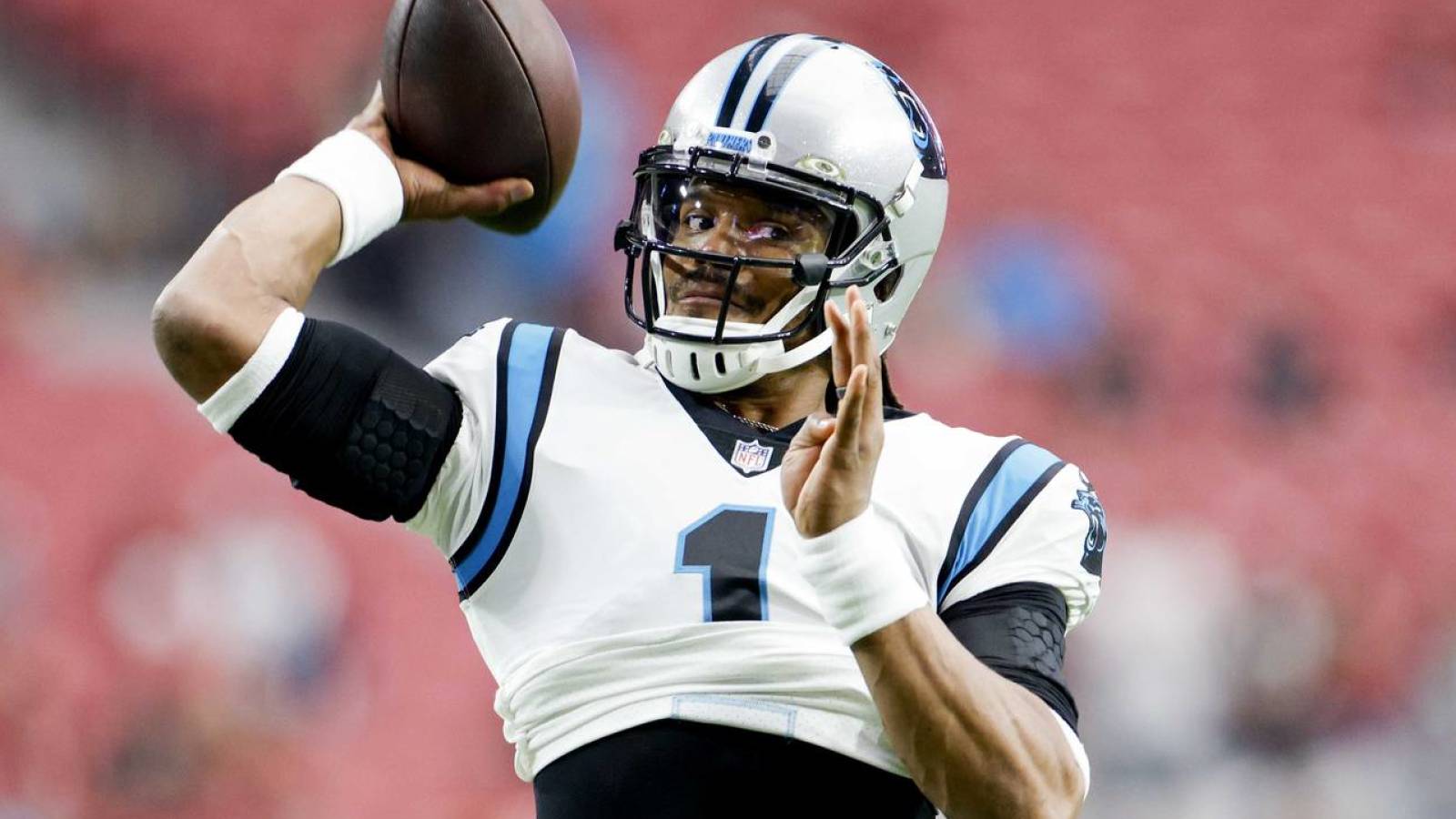 Cam Newton had a loud message for the world after scoring a two-yard rushing touchdown: "I'm back!"
Newton, 32, signed with the Carolina Panthers on Thursday, reuniting with the team that drafted him in 2011. While Newton didn't start the team's Week 10 game after only a few days back with the organization, he was declared active and has been used situationally by the Panthers.
His first play back on the field with the Panthers came on a goal-line situation early in the first quarter against the Arizona Cardinals. After struggling to find room in the middle of the field, Newton broke toward the right pylon for a touchdown.