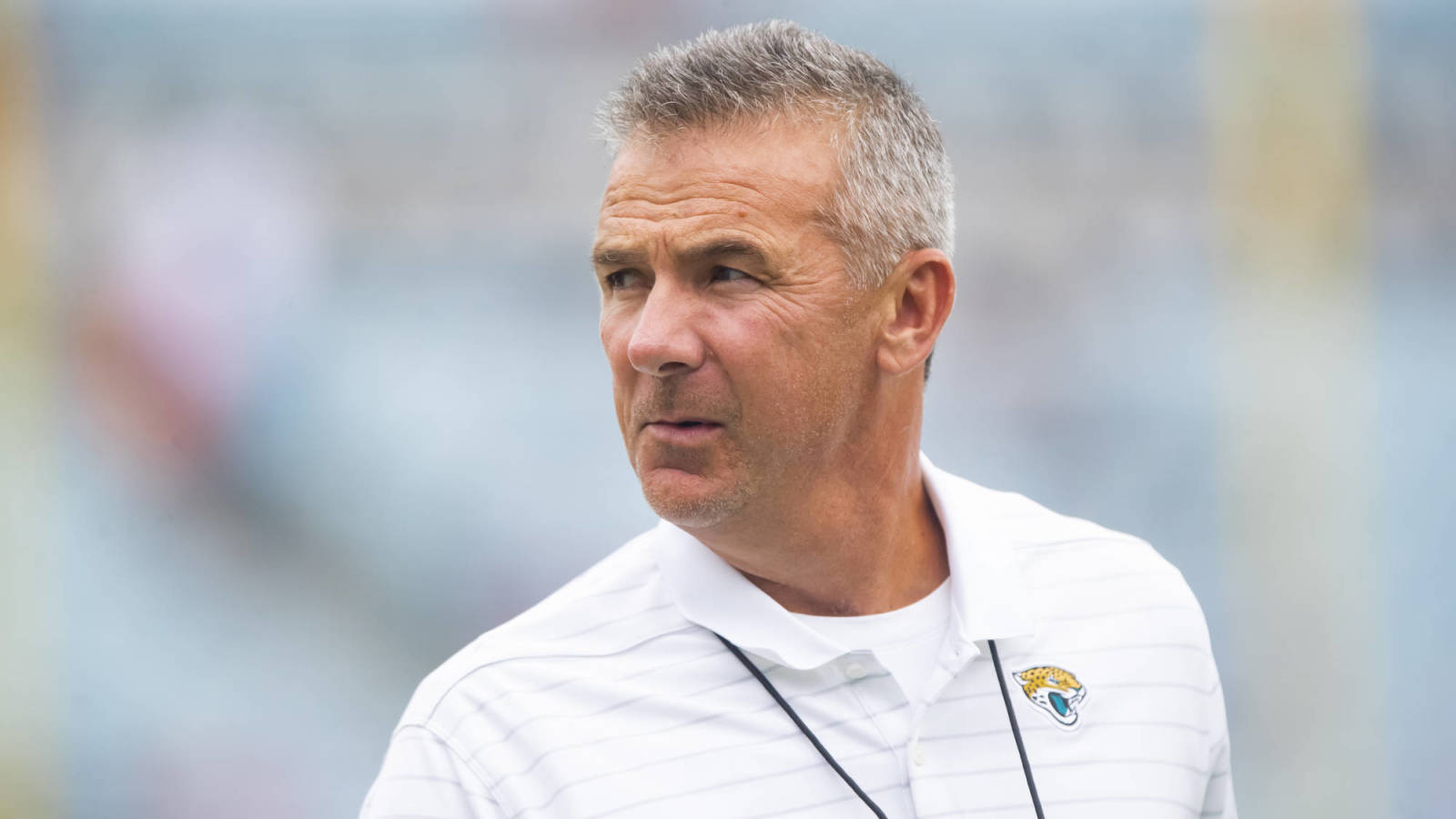 Jacksonville Jaguars owner Shad Khan issued a statement Tuesday regarding Urban Meyer's behavior over the weekend, saying the head coach will need to regain the club's trust.
Meyer did not fly with the team back to Jacksonville following the Jags' 24-21 loss to the Cincinnati Bengals on Thursday and instead went to Columbus to visit with his grandchildren.
The 57-year-old said he went to a restaurant with his family on Friday night while apologizing for his actions after a nine-second video showed him sitting at a bar while a young woman danced close to his lap.
About an hour after the first video was posted, a second video emerged on social media that appeared to show Meyer groping a woman's bottom while he was sitting at the bar.
His apology, via Ari Meirov of My Sports Update:
Meyer is in his first season with the Jaguars after spending most of his career in college football, leading Ohio State and Florida to three national titles.
Jacksonville is 0-4 on the season and Meyer's job could be in danger if the franchise continues to fall short of expectations.