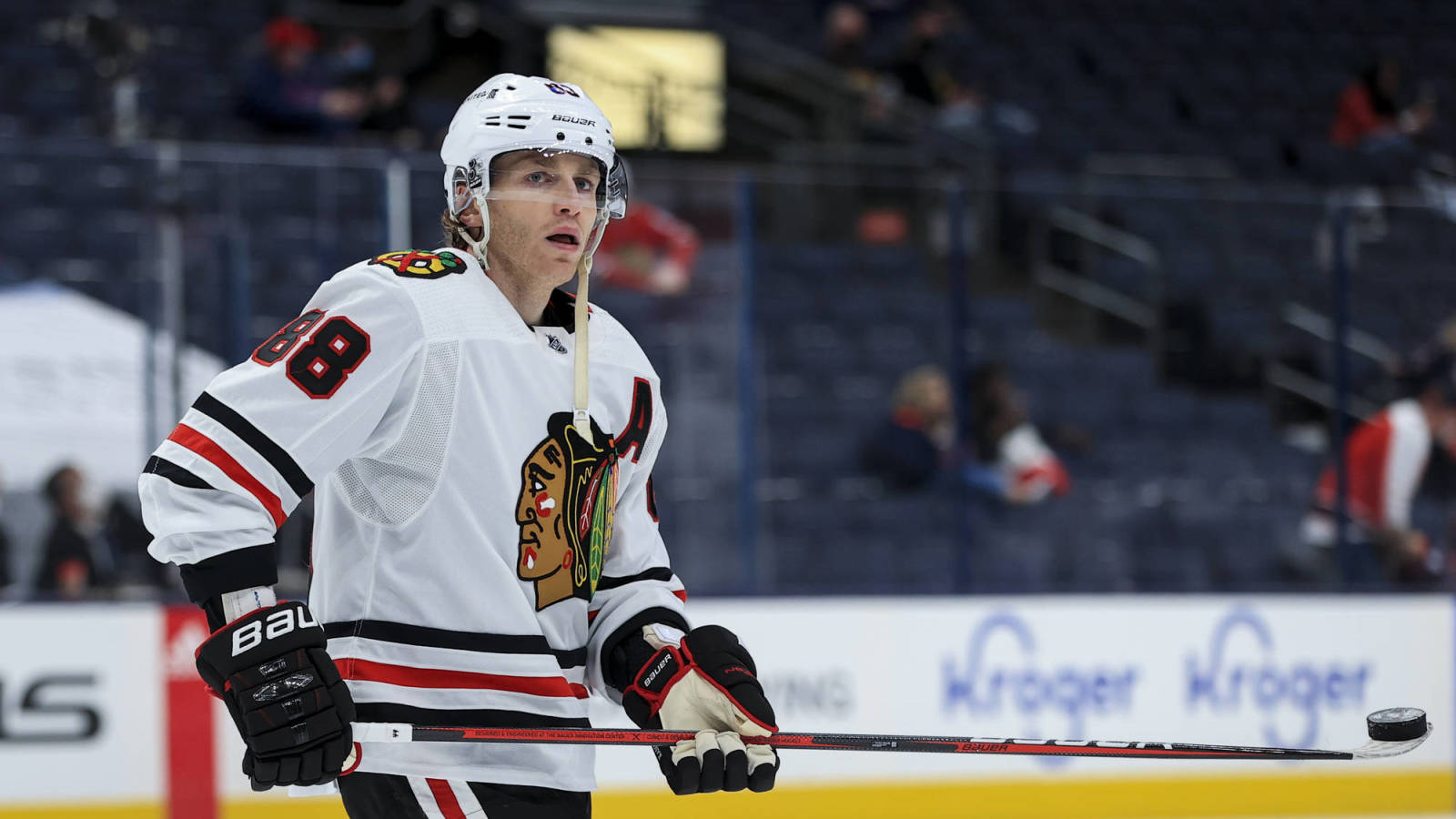 The Chicago Blackhawks could soon have their best player back in the lineup, as Patrick Kane is out of the COVID protocol. Kane was seen on the ice at Monday morning's skate, though it is unclear if he'll go directly into the lineup for Monday night's game. Assistant coaches Tomas Mitell and Matt Meacham are also out of the protocol.
Chicago could certainly use the help, given they are still looking for their first win of the season. The team is now 0-7-2 on the year after losing a 1-0 match against the St. Louis Blues on Saturday night. Monday evening they will welcome the Ottawa Senators into town, a group that is much improved over the bottom-dweller they have been the last few years.
Kane has only been a part of five of those nine losses, missing the last several games after being placed in the COVID protocol. He does have five points on the year, though, which is still good enough to tie Alex DeBrincat for the Chicago lead among forwards. Should he get in Monday night, it will be a huge boost for the reeling Blackhawks, even if he does have a bit of rust to knock off.