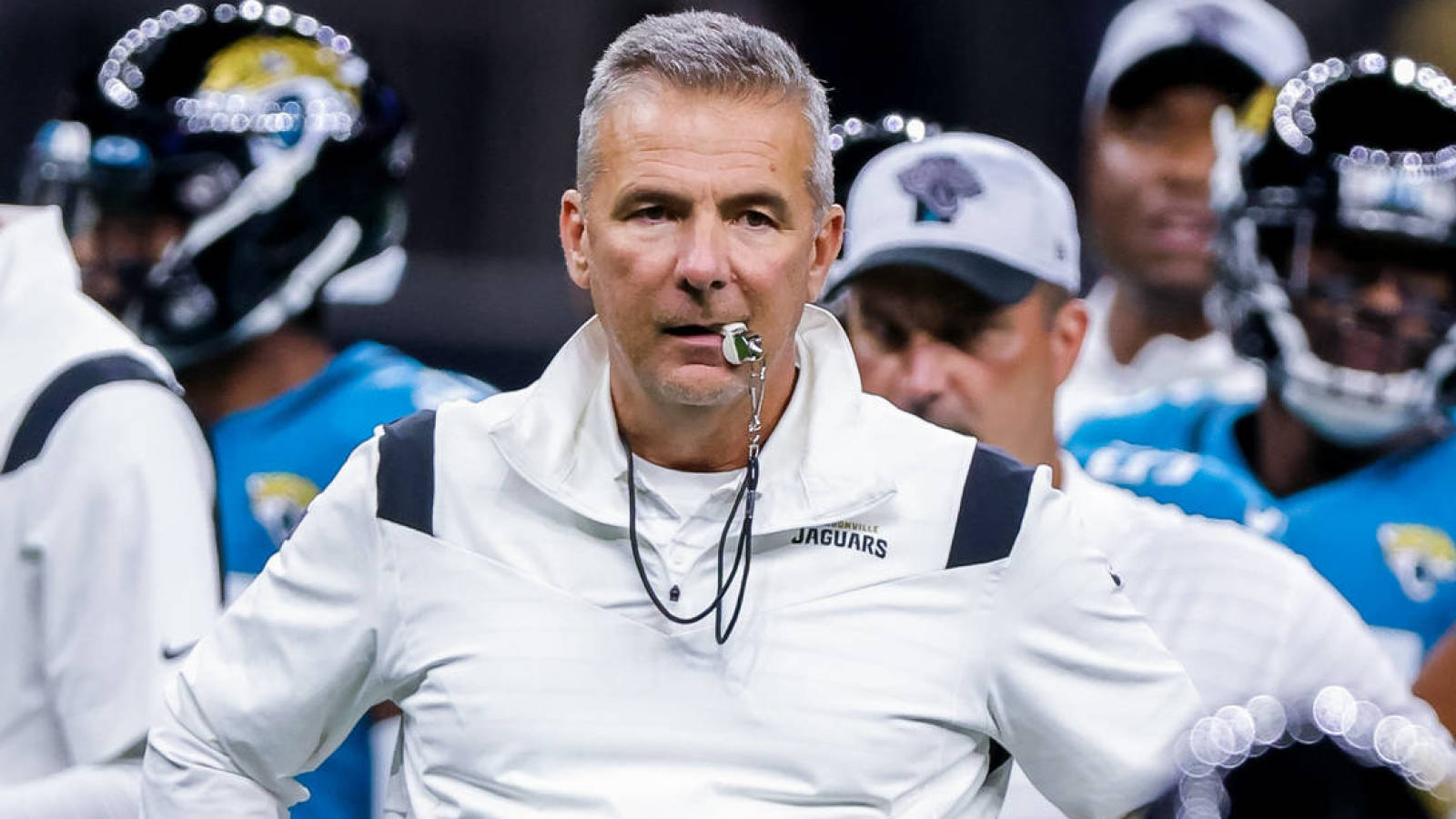 On Wednesday, Jaguars head coach Urban Meyer told reporters that he hasn't given any consideration to resigning in recent days (Twitter link via NFL.com's Mike Garafolo). Meyer also added that he hasn't been fined by owner Shad Khan, who expressed disappointment with Meyer earlier this week.
"I have addressed this matter with Urban. Specifics of our conversation will be held in confidence. What I will say is his conduct last weekend was inexcusable. I appreciate Urban's remorse, which I believe is sincere. Now, he must regain our trust and respect," Khan said in a statement on Tuesday. "That will require a personal commitment from Urban to everyone who supports, represents or plays for our team. I am confident he will deliver."
Khan says he won't fire Meyer over the embarrassing viral video, though the standard "good character" clause in coaching contracts could allow him to dump some or all of the obligation. Ultimately, it'd be a matter for an arbitrator to decide with an absolute fortune on the line. Meyer's contract likely pays ~$10M/year over the course of five or six years.
Scandal aside, Meyer is off to a terrible start in Jacksonville. The Jags are now 0-4 to begin the year, giving them 18 consecutive losses as a franchise. Despite Meyer's denials, one has to wonder if he'd be interested in the USC vacancy.