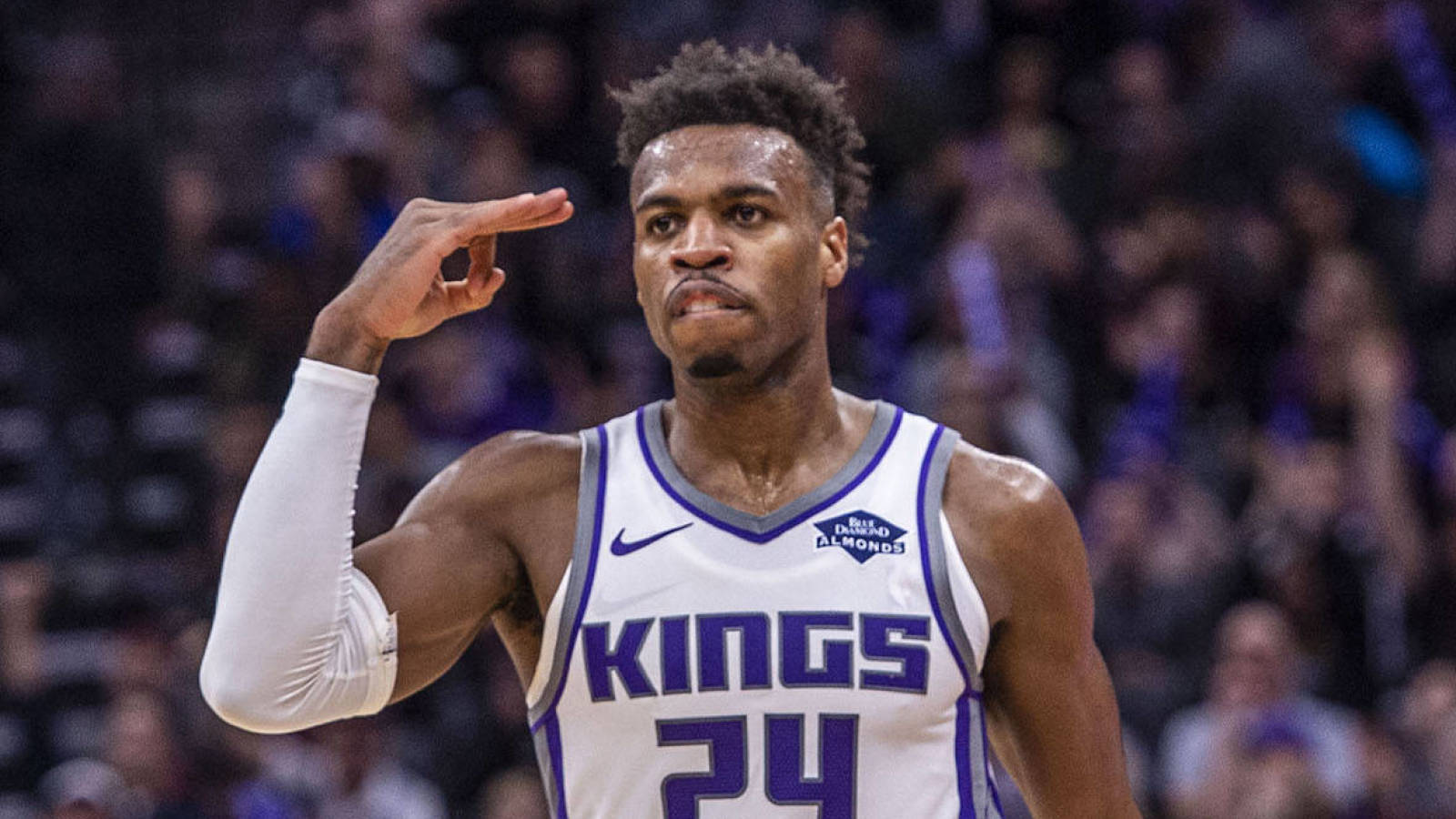 The Los Angeles Lakers are searching for reinforcements this offseason to assist LeBron James and Anthony Davis, primarily with individual playmaking and shot-making.
L.A. has already been linked to Chris Paul, Russell Westbrook, DeMar DeRozan and Kyle Lowry this summer, but another name has been added to the list.
According to The Athletic's Shams Charania, the Lakers and Sacramento Kings have discussed a trade centered on Buddy Hield and involving Kyle Kuzma. Charania adds that several teams have expressed interest in Kuzma.
The Lakers have reportedly been interested in moving Kuzma for some time now, and the Michigan native might feel the same way, considering recent comments he has made about "chemistry issues" in L.A.'s locker room.
Hield, 28, is known for being one of the better shooters in the NBA. Last season, he averaged 16.6 points, 4.7 rebounds and 3.6 assists per game while shooting 40.6% from the field and 39.1% from deep.
The Oklahoma product could thrive alongside James and Davis, while someone such as Kuzma, who has struggled with the duo, could find more success in Sacramento.