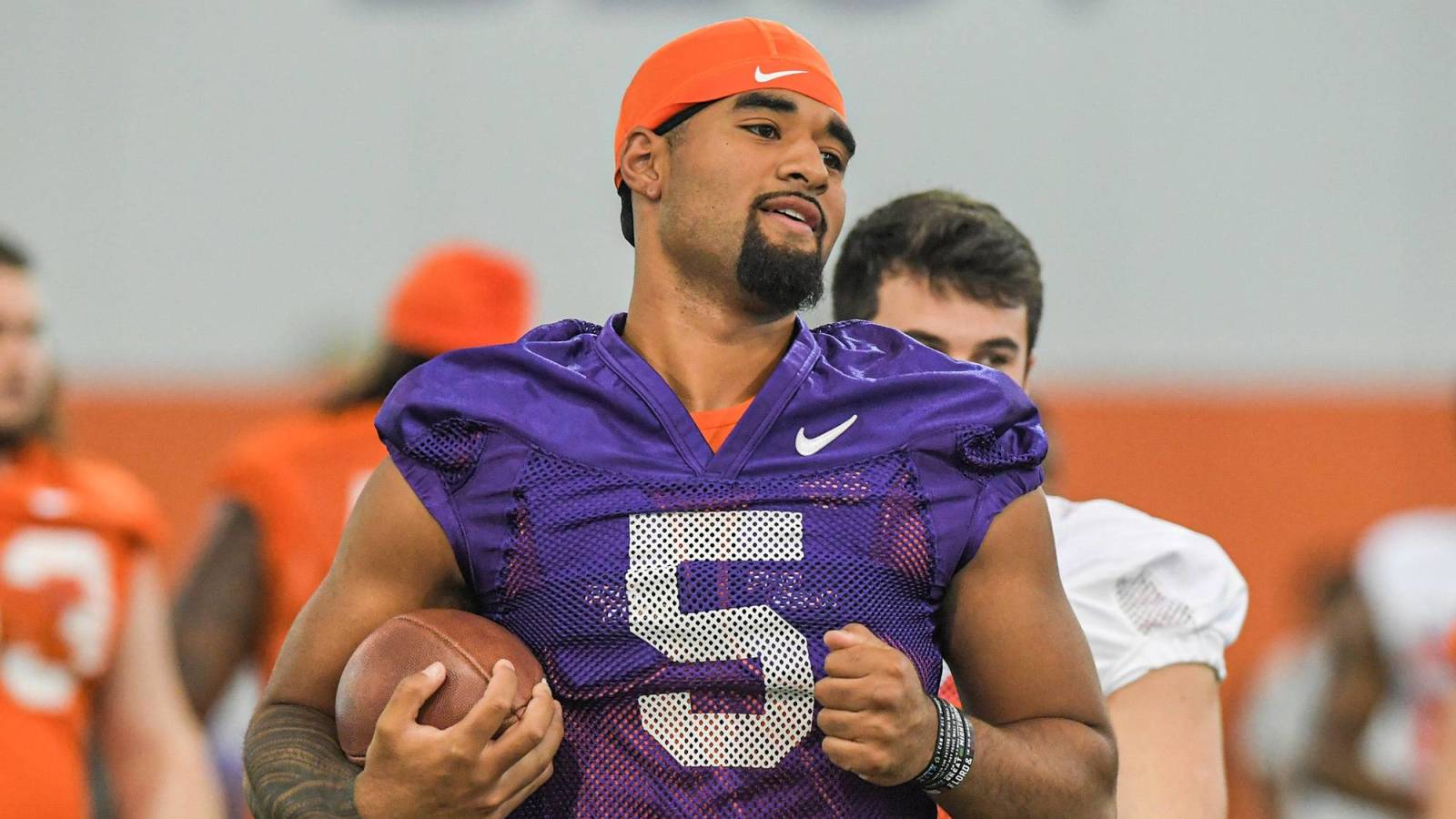 Clemson quarterback D.J. Uiagalelei has partnered with Dr Pepper and will appear in the company's Fansville ad campaign throughout the college football season.
Uiagalelei will be the only active collegiate player featured in the Fansville commercials. The financial terms of the deal are unclear.
This is the second deal the Tigers quarterback has agreed to following the name, image and likeness legislation that was implemented on July 1. He also has a deal with Bojangles, a fast-food restaurant based in Charlotte, N.C., to make appearances on the company's behalf and post Bojangles-related content to his social media accounts.
"For me, NIL has been a great opportunity to be able to work with brands, to be able to do stuff like this," Uiagalelei said in an

interview with ESPN. "If I was playing college football five years ago, I wouldn't be able to do this. It's a great opportunity for people now to be able to build off their brand, make money and work on different partnerships like Dr Pepper. I'm super excited about it."
Uiagalelei will be Clemson's starting quarterback in 2021 after Trevor Lawrence was drafted by the Jacksonville Jaguars this summer. He appeared in two games for the Tigers last season as a freshman, completing 66.7% of his passes for 914 yards and five touchdowns while adding 60 rushing yards and four scores.
Clemson ranked No. 2 in this summer's preseason Top 25 poll behind reigning national champion Alabama.